---
MICRODESIGNS is an electronics design and manufacturing company specializing in industrial controls, instrumentation and automation, particularly where embedded microcontrollers and microprocessors are used. Since our founding in 1980, we have served the needs of individual inventors and companies ranging from small to Fortune 500 in size. While most of our services and products have been provided to U.S. companies, we have also developed and shipped equipment and systems throughout the world. We are located near Atlanta, GA, (USA).
Through our engineering services, we support all phases of developing, testing, documenting and maintaining an electronic product. With in-house manufacturing and testing and long-standing relationships with specialized vendors, we also produce what we design. We also offer consulting services to support a customer's own product development team. Click on the Services button at left for additional information.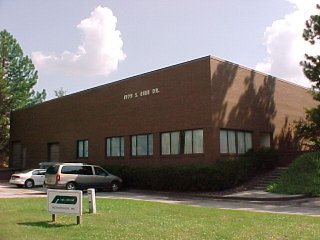 We have also developed specialized products which are marketed under the MICRODESIGNS name. Those products are used in the radiation safety, mobile radio, navigation, and industrial control markets. Click on the Products button at left for additional information.
In a recent collaboration with Dr. John Peatman of Georgia Tech, MICRODESIGNS is pleased to support his new book Embedded Design with the PIC18F452 Microcontroller by offering fully assembled and tested QwikFlash development boards and accessories. The QwikFlash board includes a programmed microcontroller containing the QwikBug resident debugger. Dr. Peatman's text, when combined with the QwikFlash board, form the basis of a upper-level university engineering course and laboratory. Click on the QwikFlash button at left for additional information.
We welcome the opportunity to discuss your product needs and encourage you to contact us by phone, fax or e-mail. Click on the Contact Us button at left for additional information and for driving directions to our facility.